Children's Dentistry – Arundel, ME
Keeping Smiles on Track For Each New Stage of Life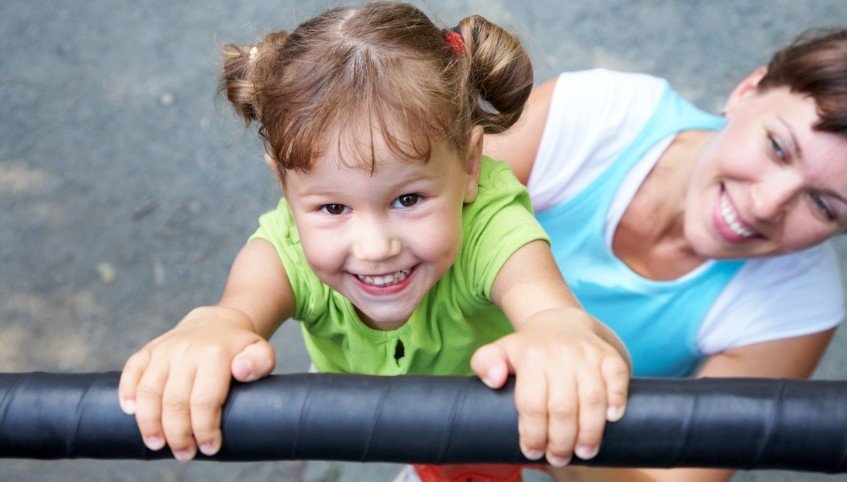 At Arundel Family Dentistry, our team of professionals is skilled and equipped to provide dental services to even the youngest patients. While monitoring the development of tooth eruption and bite alignment as they grow, our team will provide protective methods such as dental sealants, silver diamine fluoride, and athletic mouthguards to reduce the risk of cavities and damage. Call us today to schedule your child's next appointment with our children's dentist in Arundel.
Why Choose Arundel Family Dentistry for Children's Dentistry?
Dental Team with Years of Experience Treating Children
Personalized Approach & Commitment to Patient Comfort
Dental Insurance Welcomed & Maximized
Dental Sealants
A child can often have a hard time brushing their molars and premolars. These hard-to-reach teeth may become more susceptible to cavities if bacteria are allowed to penetrate the enamel and spread. We can prevent this from happening by applying dental sealants. This clear coating is placed over the chewing surfaces to protect the pits and grooves that often trap bacteria, and it can remain in place for up to a decade.
Silver Diamine Fluoride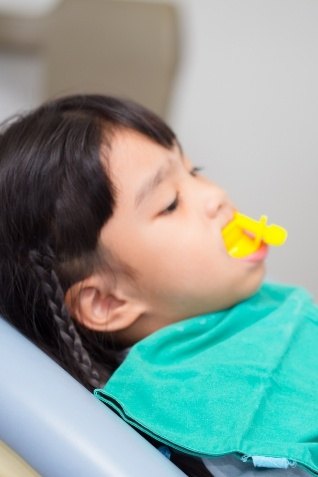 Although our goal is to prevent cavities in children, they are still fairly common. This is where silver diamine fluoride (SDF) can be helpful. By applying this substance to a tooth with active decay, the silver works to kill and stop the bacteria from spreading further, while the fluoride is designed to strengthen the enamel. SDF enables us to take care of cavities without having to drill and fill a tooth, which little ones certainly appreciate!
Athletic Mouthguards / Sportsguards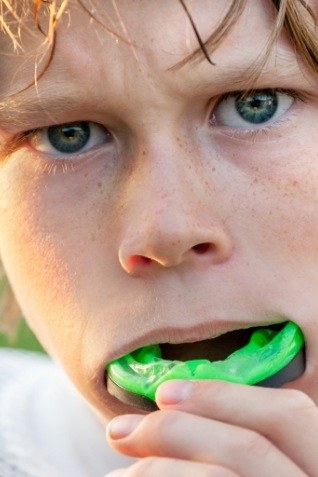 Whether your child is involved in one sport or many, making sure their teeth and gums are protected is the most effective way to keep them out of the emergency dentist's office. With a customized athletic mouthguard, they can wear a device that fits comfortably and provides optimal defense against impacts that might otherwise cause damage to their smile. Made using an impression of their mouth, we will ensure it fits correctly and comfortably so it will actually be used at both games and practice.