Replace Missing Teeth – Arundel, ME
Giving Dental Patients a Reason to Smile Again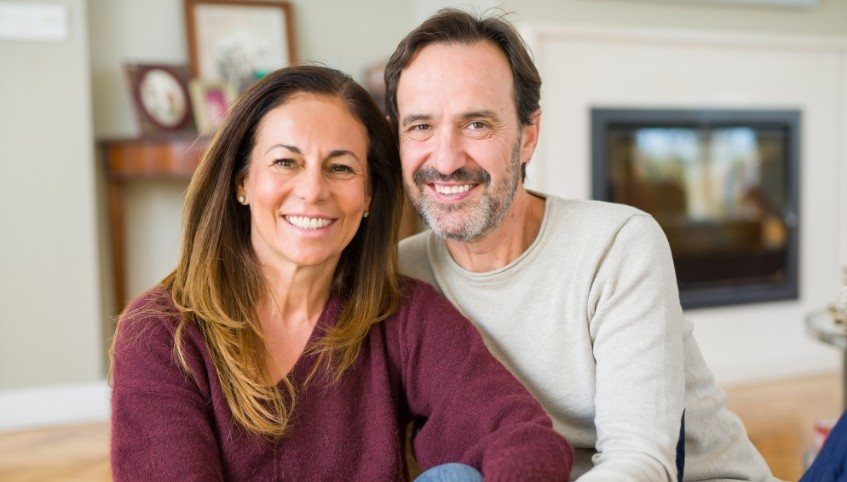 According to the American College of Prosthodontists, an estimated 120 million people have at least one missing tooth, and around 36 million are without any natural teeth. Our goal is to help individuals keep their teeth as long as possible, but should one or more go missing, our team can provide solutions give people a reason to smile again by replacing missing teeth in Arundel.
Why Choose Arundel Family Dentistry for Replacing Missing Teeth?
CT Cone Beam Scanner Used to Capture High-Quality Images
Dental Insurance Is Welcome & Maximized
Clinical Team Dedicated to Ensuring Positive Patient Experiences
Dental Bridges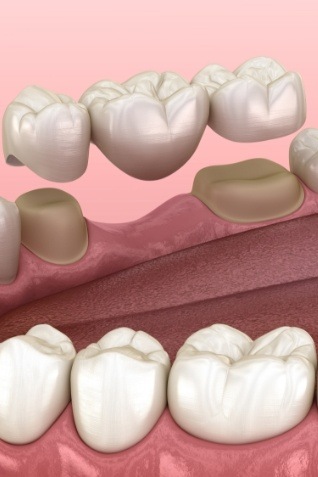 One or more missing teeth in a row can make eating and speaking more difficult. However, a dental bridge can help to fill the space and produce a fully restored appearance. Sitting on top of the gums, the bridge uses two dental crowns that are applied over nearby abutment teeth as well as pontics (artificial teeth) that rest in between on the surface of the gums. With routine care, a dental bridge can last a decade or longer.
Dentures
Made out of acrylic and designed to have a lifelike appearance, dentures are still one of the most reliable solutions for patients missing several teeth. Partials use metal clasps or clips that anchor to nearby natural teeth, while full dentures restore an entire arch and require natural suction and denture adhesive to stay in place. Each prosthetic we provide is tailored to have the ideal look and fit for each patient so they never have to think twice when eating, speaking, or smiling.
Dental Implants
Patients who want a permanent fix for their tooth loss are likely great candidates for dental implants. With the jawbone serving as the primary support structure, these titanium posts are placed in various areas of the bone so that they create a firm foundation for new teeth. Highly versatile in their ability to restore any number of missing teeth, dental implants are known to last 30 years or more.