Dentures – Arundel, ME
It's Time to Get Your Smile Back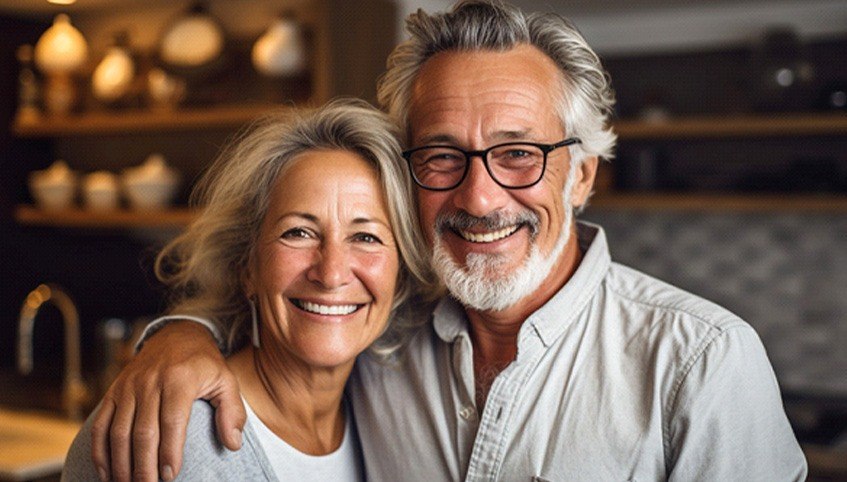 Living with missing teeth is not easy, especially if you've lost most or all of them. Your diet is likely very restricted, certain words feel awkward to say, and you probably think twice before smiling. We completely understand these struggles, and we're ready to offer a tried-and-true solution—dentures in Arundel. These prosthetics have evolved a lot since your parents and grandparents' time, meaning the team at Arundel Family Dentistry can now give you a prosthetic that fits great, looks even better, and is sure to restore your confidence.
Why Choose Arundel Family Dentistry For Dentures?
Custom Designed Dentures Using 3D CBCT Scanner
Combine Dentures with Dental Implants for Maximum Security
Dental Insurance Welcomed & Maximized
Who Is a Good Candidate for Dentures?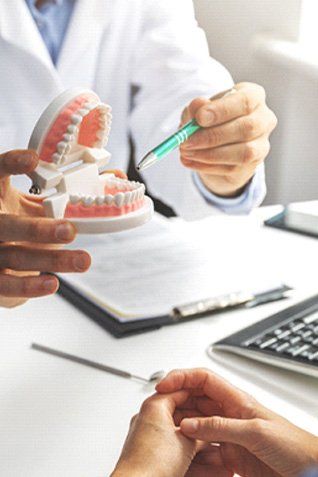 Dentures are designed to replace several or even all of the teeth along the top or bottom row. For people missing just one or only a few teeth, a dental bridge or dental implant crown is the better solution. One of the advantages of traditional dentures is that they can be made and placed relatively quickly without the need for surgery, meaning you won't have to wait long to reclaim your smile and bite.
Types of Dentures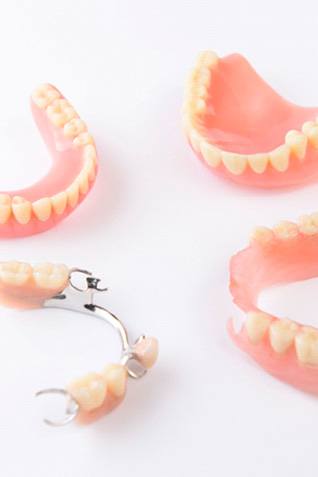 Tooth loss is different for every patient as is the shape of their mouth. That's why we offer multiple options to choose from, and we'll go over each of them at your initial consultation so you can select the version that best suits your situation.
Partial Dentures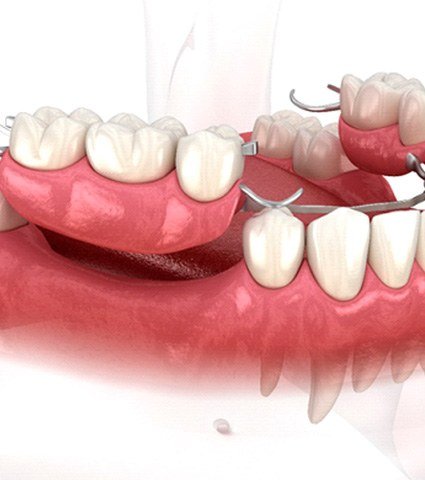 Held in place using small clasps that loop around neighboring natural teeth, partial dentures are designed to fill multiple gaps like the missing piece of a puzzle. They are highly versatile and specially made for each patient.
Full Dentures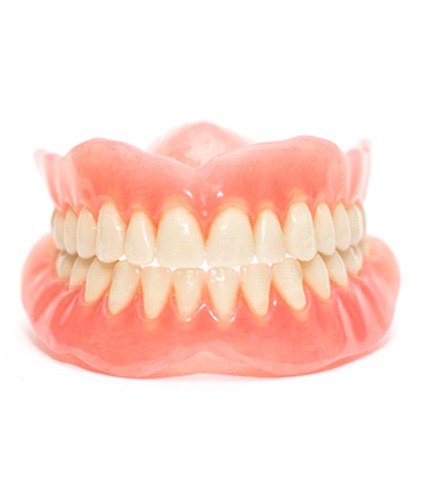 For patients missing all of their teeth on the top, bottom, or both, a full denture can bring back an entire dental arch at the same time. It sits directly on the gums and stays secure thanks to natural suction and perhaps some denture adhesive.
Dental Implant Dentures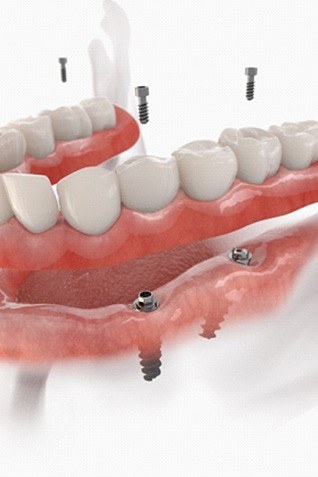 Once in place, implant dentures look like the other two options listed above, but what makes them special lies below. With these, the teeth are rooted to the jawbone using small titanium posts that mimic the underlying structure of natural teeth. This prevents the prosthetic from slipping and also restores most of a patient's bite force. Basically, they feel the closest to real teeth.
The Benefits of Dentures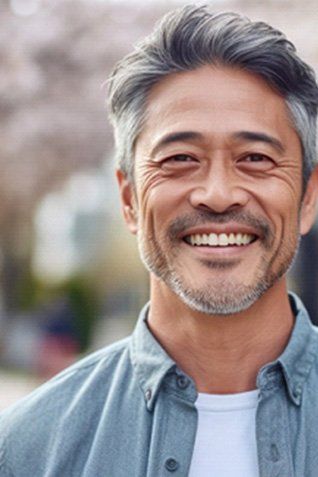 Improved appearance and more daily confidence
Increased height of the face for a more attractive look
Fewer wrinkles because the lips and cheeks are supported
Lower risk of gum infection and oral pain
Ability to eat a wider variety of foods
Better nutrition that leads to better overall health
Clearer speech
Balanced bite that prevents jaw pain/headaches