Restorative Dentistry – Arundel, ME
Proven Solutions to Renew Damaged Smiles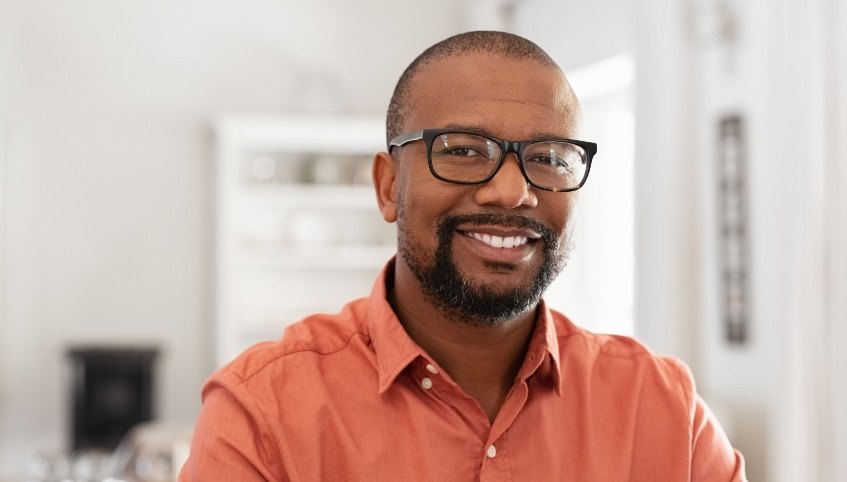 Restorative dentistry is a type of dental care that is required when severe tooth damage or decay develops. While preventive services are encouraged and provided at Arundel Family Dentistry, there are times when cavities still form, or a sudden accident occurs. Our team is ready to deliver beautiful, natural-looking results that not only enhance aesthetics but more importantly, allow teeth to function like normal once again. If you believe you could benefit from one of our restorative dentistry services in Arundel, call us today.
Why Choose Arundel Family Dentistry for Restorative Dentistry?
Digital Impression System That Replaces Cold Dental Putty
Natural-Looking Materials to Enhance Smiles
We Will Help to Maximize Your Dental Benefits
Dental Crowns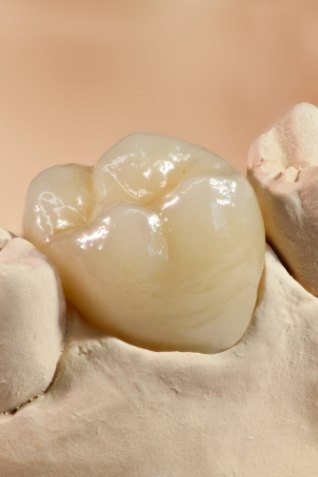 A dental crown no longer has to be made only out of metal. Instead, our team uses zirconia or porcelain to craft beautiful restorations that safeguard and strengthen vulnerable teeth plagued by tooth decay and/or serious damage. Placed over the natural tooth, dental crowns require two dental appointments and can last 10-15 years if properly maintained. With a customized dental crown, you can begin to feel confident in your smile again.
Tooth-Colored Fillings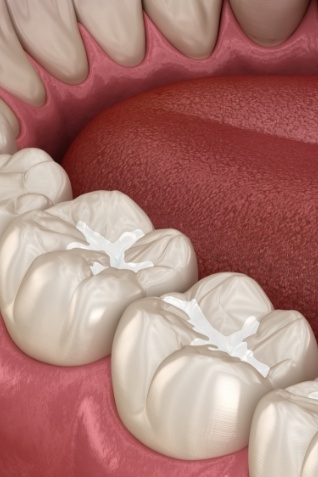 Cavities are no longer treated using traditional amalgam that stands out and expands when exposed to extreme temperatures. With composite resin, this malleable solution that can easily be color-matched fills in the damaged area to create a tight seal against future reinfection. Not to mention, it is polished and filed down so that it lays flat against the tooth and blends in with existing enamel, making it virtually impossible for others to notice.
Full Mouth Reconstruction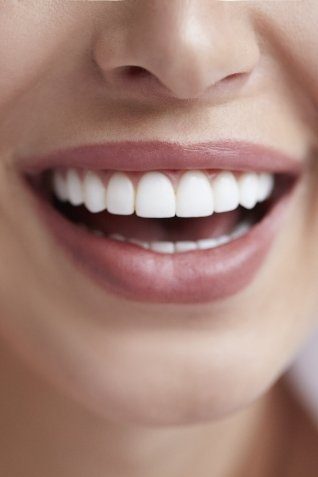 Too often, tooth chips, cracks, missing teeth, and even broken teeth are left untreated because patients assume there are no solutions to fix a mouth that is severely damaged. With a full mouth reconstruction, though, our team can restore and rebuild smiles no matter how many problems exist. We'll develop a personalized treatment plan that incorporates multiple cosmetic and restorative dentistry services so that the patient can experience a newer, fully restored smile that works properly and instills greater confidence.